LOOKING TO INVEST
Please fill up the form
You will receive an email. Please check your spam box in case you don't get it shortly.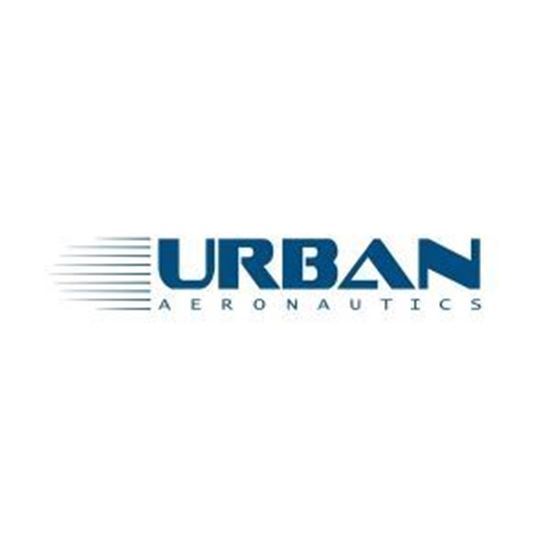 Overview
Urban Aeronautics Ltd. (UrbanAero) Founded and headed by Dr. Rafi Yoeli, UrbanAero has established an early lead in developing a compact VTOL vehicle with no exposed rotors that is tailored to meet FAA requirements for powered lift vehicles and also capable of flying and operating inside complex urban and natural environments. With over 35 years experience in aerospace research and development, Dr. Yoeli has assembled a world-class team, which works with him to realize his vision for developing one of the last areas of aviation remaining to be pioneered: "Rotorless" Vertical Take Off & Landing aircraft.
Mission Statement
To create, manufacture and market a family of VTOL, multi-mission, utility aircraft known as Fancraft™ that are capable of operating safely in complex urban and natural environments.
Vision
UrbanAero's long-range vision is to become the world leader in intra-urban aviation and to develop, manufacture and market a family of revolutionary, FAA certifiable and military urban aerial aircraft. The current focus of the company is the Cormorant (formerly AirMule) Unmanned multi-role aircraft for military use. Additionally, manned Fancraft™ variants for civil air-taxi and MedEvac applications are being contemplated. It is anticipated the initial implementation for civilian and manned Fancraft™ will be mainly for urban rescue and medical evacuation. The design, however, allows for tailor-made modifications that adapt the aircraft to an unlimited variety of tasks. Examples include utility work (i.e. power line maintenance or bridge inspection), civil policing and intra-urban or ship-to-shore taxi service, to name just a few.
Technology
Of 47 U.S. and worldwide patents that have been applied for, 39 have already been granted. UrbanAero is continuously improving and updating patents and strengthening its IP assets. UrbanAero's Fancraft™ designs represent the aggregation and integration of cutting edge technologies that include highly modified ducted fans, controls, stability systems, fly-by-wire technology, advanced composites and a low acoustic signature. These proprietary technologies represent a significant barrier to entry for competing companies.
Partnerships
UrbanAero is in search of partners who are either capable of supplying components, or of assisting in lobbying for, manufacturing, and marketing the final product. Currently, UrbanAero is in discussions with leading aerospace companies concerning terms of cooperation for strategic partnerships.
Urban Aeronautics' Fancraft™ technologies comprise an extensive portfolio of patented innovations that transform a basic ducted-fan design into the foundation for a new family of aircraft, uniquely suitable to urban environments, known as Fancraft™.
Three of the core aerodynamic breakthroughs are:
A "Vane Control System" (VCS), that is comprised of a cascade of vanes at both the inlet and outlet of the ducts that can be deflected either in unison (top and bottom) or differentially to generate either pure side force or pure rolling moment.  The ducts (front and back) can also be deflected differentially to generate yaw.  The bottom line is that the VCS generates 6 degrees of freedom entirely independent of one another and, for the first time, we have a vehicle that can move sideways without the need to roll and vice versa.  In addition, the VCS generates such a great amount of control power that the vehicle can withstand gusts of up to 40 knots.
A set of louvers or similar devices at the front of the forward duct and rear of the aft duct that open during forward flight to allow the incoming flow to move through the duct and thereby greatly reduce drag to enable forward speeds of up to 120 knots.
Close aerodynamic tailoring between the lift rotors and the fuselage whereby the fuselage itself functions as an airfoil and generates sufficient lift at high speed (50% of what the aircraft requires) to be able to off-load 50% of the needed lift from the rotors.
In parallel to the 'standard' Fancraft™ design, Urban Aeronautics has developed a unique, patented Fancraft™ configuration that has the potential of obtaining cruise speeds in excess of 200 Kts.  This high speed variant is designed in response to operational requirements in the USA and other countries for a ducted fan, high-speed, unmanned cargo delivery capability.
High speed performance is accomplished primarily through a "stagger" built into the three main components of the vehicle: forward fan, centre fuselage and rear fan. A horizontal stabilizer is also mounted at the rear of the vehicle and canted sharply upward.
On the ground and in hover the fans are essentially horizontal to the ground.  When in cruise flight the vehicle tilts forward so that the lift fans are acting partly as thrusters. Lift is distributed throughout the fuselage via a unique geometry  that interacts aerodynamically both with the incoming flow and with the two fans mounted fore and aft.
The vehicle's vane control system and other company-patented aerodynamic and flight control provisions further enhance the design with regard to safety, gust capability and noise.
UrbanAero's Fancraft™ technologies are patented with 39 patents already granted and 8 additional in the process.
Investment Considerations
Please contact Urban Aeronautics for further detail: info@urbanaero.com
Legal Counsel
Ehud (Udi) Arad – Legal Counsel: Adv. Arad, founding partner of Arad & Co., Law Offices, has a rich experience of over 20 years in offering the highest standards of extensive legal solutions in a wide variety of practice-areas, focusing in corporate and commercial law. Adv. Arad accompanies Urban Aeronautics from inception, attending to its legal needs as well as contributing to its business and commercial development.
Subsidiaries
Tactical Robotics Ltd. ("TRL") is a wholly owned subsidiary of Urban Aeronautics Ltd. TRL was formed in order to focus on the development of Air Vehicle configurations based on a license from UA for the unmanned military and homeland security markets. TRL has taken the lead in the development of the "Cormorant" (formerly AirMule) — an advanced and patented VTOL Unmanned Air Vehicle. Additional TRL information can be found at www.tactical-robotics.com Metro Skyways Ltd. ("MSL") is a wholly owned subsidiary of Urban Aeronautics Ltd. MSL was formed in order to focus on the development of AV configurations based on a license from UA for the manned civil markets (such as Air Taxi, Air Rescue and Medical Evacuation). Additional MSL information can be found at www.metro-skyways.com