LOOKING TO INVEST
Please fill up the form
You will receive an email. Please check your spam box in case you don't get it shortly.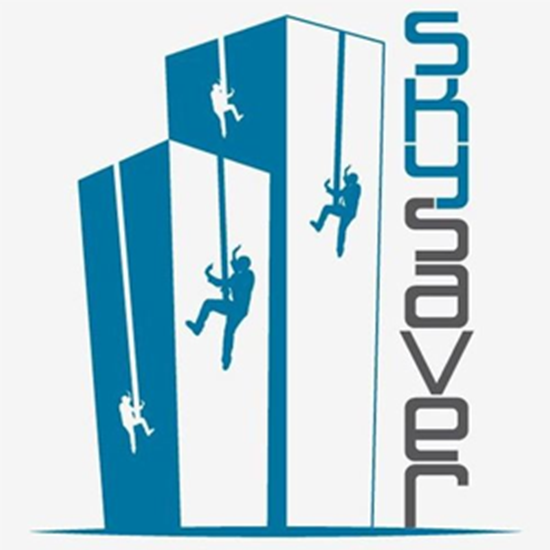 Our mission is to save lives. We want to ensure the availability of a safe, comfortable, and easy way of evacuation from a high rise or multi-story building in case of an emergency. We have brought together a team of experts, well experienced in the field of the safety industry as military personnel in R&D divisions, in order to develop the best products on the market. On SkySaver's board of advisors we have experienced firefighters, homeland security, and defense officials with relevant technical expertise from the U.S and around the world. We want the public to have access to affordable, easy to operate, and reliable self- evacuation devices, while providing each of our users the highest level of customer care. In addition to producing the most advanced devices for self-evacuation from multi-story buildings, we aim to set up a network of experts across the fire safety and architectural/building fields in order to share our knowledge in those fields.
SAVE YOUR LIFE IN 3 EASY STEPS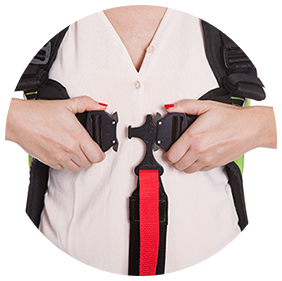 Put on the backpack and tighten the straps.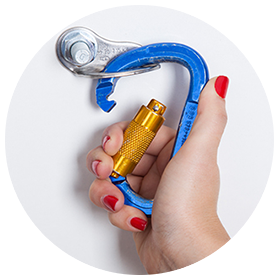 Clip the carabiner to the pre-installed anchor point.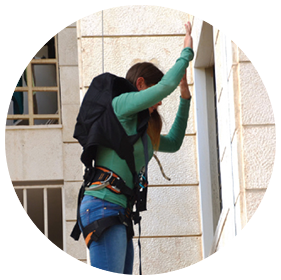 Descend through any opening and the unique braking mechanism willautomatically lower you to safety.
Saving Your Life When No One Else Can
SkySaver: Protect Yourself
Tested to the Highest Safety Standards
SkySaver Rescue Backpacks




BACKGROUND AND OPERATIONS
SkySaver is managed and guided by a team of business professionals with decades of experience. We give the opportunity for both large and small-scale investors to join in bringing this revolutionary personal safety device to the world. SkySaver, together with its investors, have created a highly innovative product that aims to yield significant returns. SkySaver's international presence is supported by professionals in each of their fields, whose singular goal is to bring SkySaver to the forefront of high rise safety.
COMMUNAL RESPONSIBILITY
SkySaver operates under a strict code of morals and business ethics. Our business expertise coupled with our unwavering commitment to morality is at the front and center of our corporate approach. We strive to provide investors, entrepreneurs, and professionals with the tools needed for success and prosperity, while conducting all of our business dealings with maximum transparency towards each party.
CORPORATE MISSION STATEMENT
Offer investors, both large and small-scale, the opportunity to earn high profits while providing them with regular updates on the status of their investments.
Treat every human being, whether they are a supplier, customer, service provider, or consumer, fairly, with complete transparency, honesty, and integrity in every aspect of a transaction.
SkySaver's tested, certified, and world renowned rescue backpacks will give you the peace of mind of emergency preparation. Each SkySaver product is individually tested to rigorous standards, and is constructed of lightweight and fireproof materials in the first ever backpack-integrated harness. This easy-to-use, life-saving innovation will allow you and your family to sleep much easier at night, knowing you are in safe hands.