LOOKING TO INVEST
Please fill up the form
You will receive an email. Please check your spam box in case you don't get it shortly.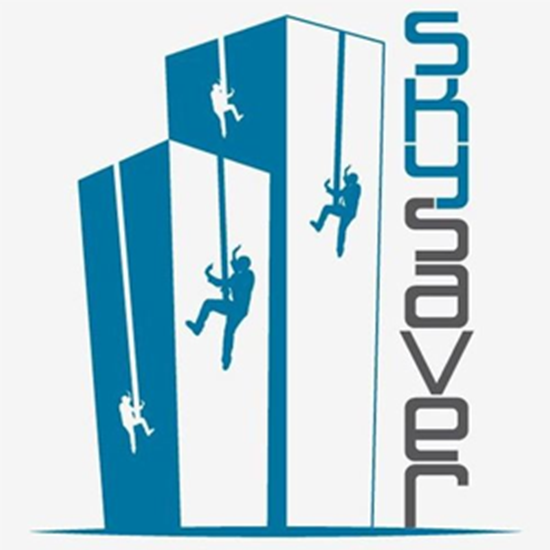 Our mission is to save lives. We want to ensure the availability of a safe, comfortable, and easy way of evacuation from a high rise or multi-story building in case of an emergency. We have brought together a team of experts, well experienced in the field of the safety industry as military personnel in R&D divisions, in order to develop the best products on the market. On SkySaver's board of advisors we have experienced firefighters, homeland security, and defense officials with relevant technical expertise from the U.S and around the world. We want the public to have access to affordable, easy to operate, and reliable self- evacuation devices, while providing each of our users the highest level of customer care. In addition to producing the most advanced devices for self-evacuation from multi-story buildings, we aim to set up a network of experts across the fire safety and architectural/building fields in order to share our knowledge in those fields.
Urban Aeronautics Ltd. (UrbanAero) Founded and headed by Dr. Rafi Yoeli, UrbanAero has established an early lead in developing a compact VTOL vehicle with no exposed rotors that is tailored to meet FAA requirements for powered lift vehicles and also capable of flying and operating inside complex urban and natural environments. With over 35 years experience in aerospace research and development, Dr. Yoeli has assembled a world-class team, which works with him to realize his vision for developing one of the last areas of aviation remaining to be pioneered: "Rotorless" Vertical Take Off & Landing aircraft.
Swathly is the first online B2B marketplace that connects printers and vendors proactively, based on their specific business profiles. With a unique, comprehensive print industry taxonomy and advanced algorithms, we make it easy for printers to find the best suppliers of anything they need to keep their operations running and their business growing.
But we are more than just a marketplace. Swathly's vision is to become a new, improved, global version of a guild for printers, powered by 21st century technology. In medieval times, guilds provided standards and stability as well as training and mutual support. Swathly provides a technology-based framework for all key processes in the industry, including support for:
Education and knowledge transfer
All aspects of commerce, including B2B as well as B2C transactions
Partnerships with other printers as well as vendors.