LOOKING TO INVEST
Please fill up the form
You will receive an email. Please check your spam box in case you don't get it shortly.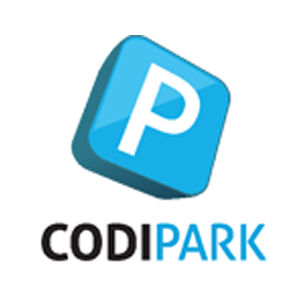 Our Story
Here's a situation we all know: you're on your way to a super important meeting, check your estimated time of arrival (eta) on your gps, happy that you have 15 minutes to spare… but then, the worst happens. no.parking.anywhere. now you're late, frustrated, and tired.
that's how we came up with codipark. your eta must take your parking considerations in advance, since that is almost always a game changer when planning your drive.
Codipark connects drivers with parking lots in cities, by providing information about location, availability, and prices, so drivers can search. navigate, reserve a spot, and pay, all in one app.
CODIPARK ACCEPTS ALL PARKING TICKETS
THE UNIQUE MOBILE PAYMENTS MECHANISM WAS DESIGNED FOR MAXIMUM FLEXIBILITY AND EASE OF USE
GATED FACILITY
The most comprehensive solution for gated parking lots – lower your maintenance costs and offer excellent service
Changing the way gated parking facilities are managed
Codipark is set to revolutionize the modern parking payment. Forget about the frustrating experience for the drivers and lost revenues for the operators. With Codipark, it's just one click to pay, and go.
Driving new traffic to your parking facility
CodiPark offers parking facility operators a unique and advanced customer communication layer. Like never before, operators can now communicate with their clients, converting them from transient to loyal and returning customers.
CodiPark is tailor-made for gated parking facilities
With an incomparable set of solutions, CodiPark is an all-inclusive platform for gated facilities. The platform presents a whole new mobile-based user experience and hassle-free service. Get this- for operators, Codipark will significantly reduce maintenance and hardware costs.
OPEN SURFACE LOT
An all-round innovative parking system wrapped up in a supreme user experience
Driving new traffic to your parking facility
Like never before, operators can now communicate with their clients, converting them from transient to loyal repeating clients.
Tailor made for open surface parking facilities
With an incomparable set of solutions, CodiPark is the best all-inclusive platform today for open surface parking lots.
Enhanced user experience Superior technology at your service
CodiPark offers open surface facility owners the next generation of mobile parking.
The CodiPark Advantage:
No integration required
Easy to use dashboard enabling better enforcement
Minimize hardware costs- maximize your valuable asset
Increase turnover
Quick in-and-out process to drivers
Enriched user experience
Minimum cash handling and better reporting mechanism
VALET PARKING FACILITY
"Smart Valet"- the new generation of valet parking services from mobile payments to complex lines management
Setting a new standard in valet parking services
"Smart Valet" is a unique CodiPark feature aimed at changing the way valet parking services will be managed in the future.
Mobile payments solutions – reduce cash handling
Our mobile app is the perfect tool for parking facilities owners. The unique mobile payments mechanism was designed for maximum billing flexibility and ease of use. Less cash handling, minimum fraud hazard.
Separate yourself from the herd
Offer superb and innovative valet-parking service to your clients. Differentiate yourself from the competition and increase revenues and efficiency. Like a boss.

Join us on our adventure to revolutionize parking!
Looking for new ways to engage your drivers? Are you trying to bring in new drivers? Do you want to enhance your marketing capabilities? Better monetize your offering?
CodiPark gets you there in no time. Our marketing & payment platform that is fully integrated to your PARCS is the right fit for any parking facility, also if you don't have any hardware on-site. We offer a wide range of services that you can turn on & off in a click of a button, all infused in your existing operation.
PARCS CodiPark extends the power of your PARCS with marketing & mobile payment capabilities and more. Our team has integrated with PARCS around the world so you can benefit from one system that has it all. Within hours, your drivers can have the best parking experience, they will park like a boss. Start accepting mobile payments with no special hardware or fees and no training required. You can connect with businesses around in no time and your value proposition just got even stronger.